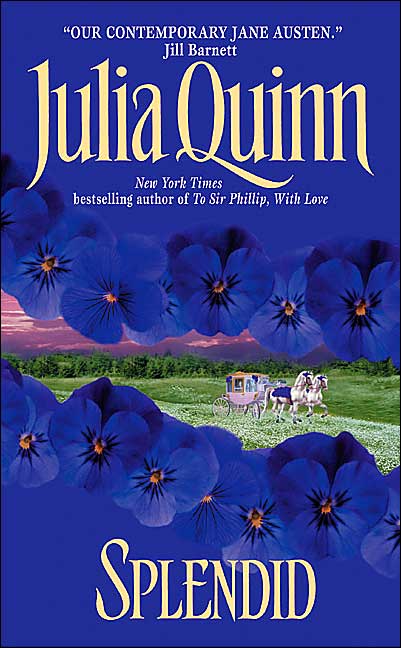 And now for something completely different...

Alexander Ridgely, Duke of Ashbourne, has no intention of marrying.

Neither does Emma Dunster, American heiress.

Both, for their own reasons, are quite clear on this point, despite the pressures of Polite Society.

But when Emma, dressed in her maid's clothing, runs into the path of a carriage to save the life of Alex's nephew, the best laid plans of dukes and heiresses begin to go awry…
I quite enjoyed this book. Quinn fills her characters with life, and you can't help loving both Alex and Emma, even when they are showing their less loveable sides. His history with his father is clearly a part of who Alex is and what has been driving him all these years and Quinn tastefully and earnestly weaves this into his current relationship with Emma. Emma herself is a delightful character, a young and exuberant woman who doesn't want to be what society expects of her. It was fun to watch Alex and Emma discover lasting love.
The basic storylines in this book are certainly not new. I have read at least one other romance novel including an American, a titled Englishman, and a serendipitous accident (Until You by Judith McNaught), but it's a delightful romp through regency England. And although Quinn herself states that this debut novel (published in 1995) is not as polished as her current writing, I still found it to be fun and definitely one to read again.